EXPERIENCE GRANADA 
One of the most beautiful cities in Spain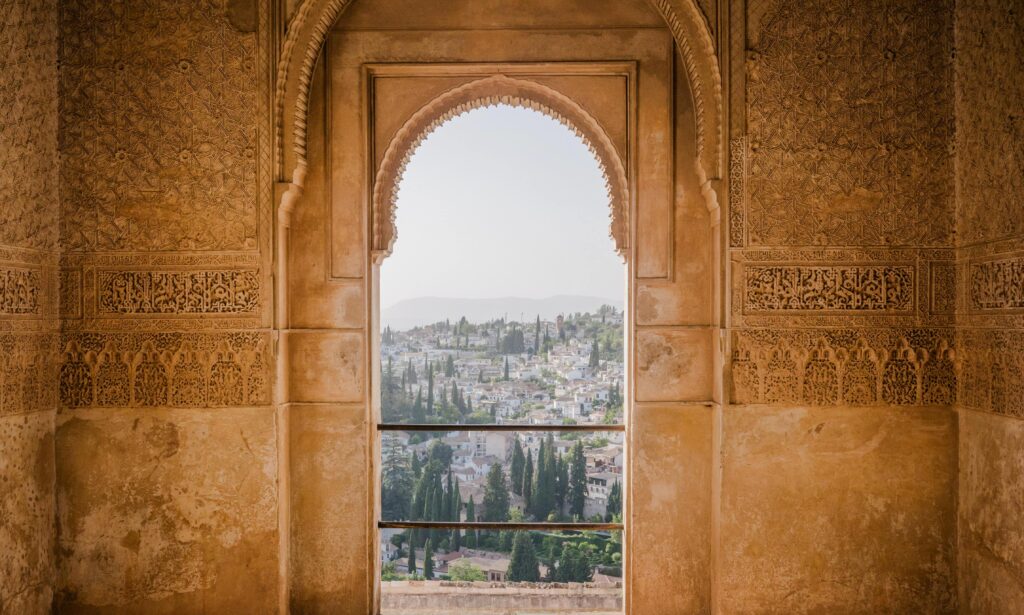 This is the jewel of al-Andalus and Spain's first UNESCO World Heritage Site. Visit this world-famous landmark with our expert tour guide, without having to wait in line for admission. Enjoy how it comes alive with the anecdotes of our storyteller. Another wonderful alternative is our Alhambra at Night experience. 
Our guide will tell tales of intrigue and bravery as you stroll through this most romantic setting.
Steeped in history and full of architectural details, this is a feast for the senses. This tour will take you to all the landmarks associated with Isabella and Philip, the Catholic Kings, and with the famous conquest of Granada in 1492. You will also see the Royal tombs, the old silk market and the Arab stores. 
Along the way, you'll have time to shop for souvenirs and precious objects.
THE MOORISH & GYPSY NEIGHBORHOODS
The Albayzin district of Granada is the heart and soul of the city's Moorish past and Jewish history. This hauntingly romantic neighborhood, a UNESCO World Heritage site since 1994, is known for its narrow winding streets and its intricate architecture. 
Meanwhile, Sacramonte is the gypsy and flamenco district. Listen carefully and you will probably hear the faint melody of a flamenco guitar or the clicking of high heels of a lady doing her routine practice in one of the old apartments. This private tour will take you to both, as well as to the must-visit look-out points of San Nicolas and San Cristobal.