PRIVATE TOUR OF THE ALHAMBRA
The Alhambra of Granada is the jewel of al-Andalus and Spain's first UNESCO World Heritage Site. Visit this world-famous landmark with our expert tour guide, without having to wait in line for admission. Enjoy how it comes alive with the anecdotes of our storyteller. Another wonderful alternative is our Alhambra at Night experience. Our guide will tell tales of intrigue and bravery as you stroll through this most romantic setting.
GET TO KNOW THE OLD TOWN OF GRANADA
The beautiful Old Town of Granada, steeped in history and full of architectural details, is a feast for the senses. This tour will take you to all the landmarks associated with Isabella and Philip, the Catholic Kings, and with the famous conquest of Granada in 1492. You will also see the Royal tombs, the old silk market and the Arab stores. Along the way, you'll have time to shop for souvenirs and precious objects.
A local tour guide will be at hand throughout.
EXPLORE THE MOORISH & GYPSY NEIGHBORHOODS OF GRANADA 
The Albayzin district of Granada is the heart and soul of the city's Moorish past and Jewish history. This hauntingly romantic neighborhood, a UNESCO World Heritage site since 1994, is known for its narrow winding streets and its intricate architecture. Meanwhile, Sacramonte is the gypsy and flamenco district. Listen carefully and you will probably hear the faint melody of a flamenco guitar or the clicking of high heels of a lady doing her routine practice in one of the old apartments. This private tour will take you to both, as well as to the must-visit look-out points of San Nicolas and San Cristobal.
INSTAGRAMMABLE SPOTS OF GRANADA: THE ULTIMATE SOCIAL MEDIA EXPERIENCE 
Those who are passionate about posting their travel photos on social media will enjoy a hands-on trip with our seasoned guide and photographer. You don't have to be an influencer to enjoy this though. Spending a day with a picture pro can be a fun way to explore one of Spain's most snapped cities.
ENJOY AN AUTHENTIC FLAMENCO PERFORMANCE 
Experience the purest flamenco at a Granada 'zambra,' which is a private performance inside a traditional house with breathtaking views of the Alhambra Palace as backdrop. Enjoy a display of fine dancing by some of Granada's most respected artists over a delicious meal of regional specialties. Along the way, see Granada by car and receive an introduction to one of Spain's most famous cities. 
INDULGE IN A HAMMAM & YOGA SESSION 
Visit an authentic Andalusian hammam (Arab bath) for a water therapy experience in thermal pools of varying temperatures. A traditional massage with pomegranate, orange or lavender essential oils will help you unwind further. Afterwards, enjoy a guided walk through the most historic neighborhoods of Granada on your way to a yoga session with a professional instructor at a spot chosen especially for its views .
TRY CAVIAR TASTING & HORSE RIDING 
Sample the world's first certified organic caviar produced in a small town in Granada province. Made with no preservatives, the Riofrio caviar is now making waves in the culinary world. Visit the caviar farm and embark on a special tasting before getting on one of the famous horses of Andalucia for a ride along a picturesque trail. No previous riding experience required.
GO COASTAL TO NERJA & FRIGILIANA 
These two towns are among the loveliest on the coast. The wide beaches of Nerja are considered among the best in the Costa del Sol, and the nearby Balcon de Europa panoramic viewpoint is part of this itinerary. Meanwhile the historic village of Frigiliana is frequently described as one of the most beautiful in Spain. White, pristine and magical, it's full of artisan shops run by people who visited this town, fell in love with it and then decided to stay forever.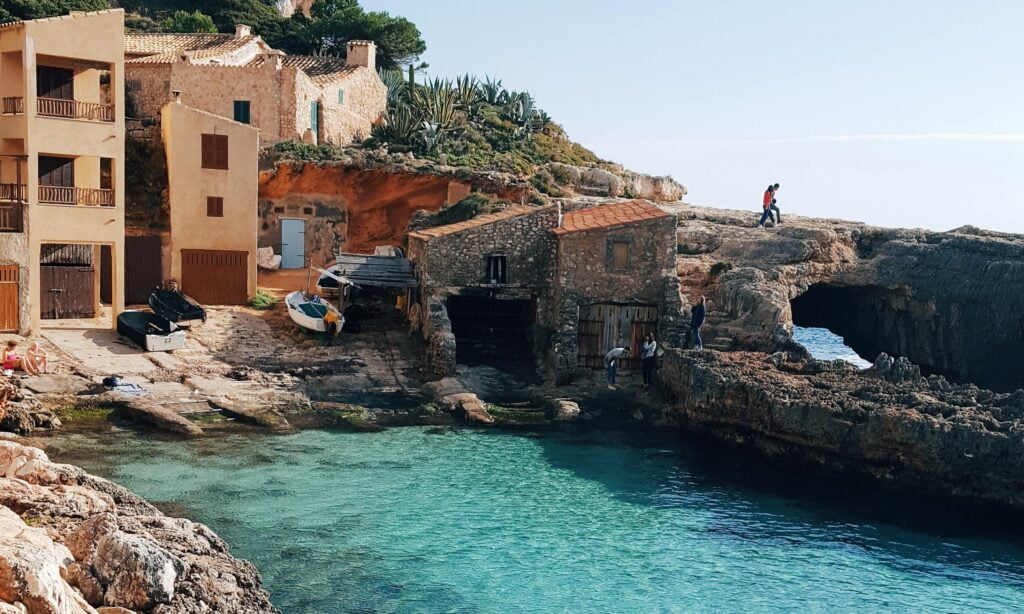 GRANADA FOR CULTURE LOVERS: JOURNEY DEEP INTO THE HEART OF THE ANDALUCIA 
This unique tour begins in a quiet forest with a beautiful view of the Sierra Nevada mountains and no tourists or crowds. Then your guide takes you through the old neighborhood of Sacromonte where gypsies and bohemians live alongside artists and craftsmen. Afterwards, you can explore the postcard-perfect maze of streets in Granada's Moorish quarter. Here you will see the 'carmenes,' the elegant homes with gardens behind high walls that are unique to this part of Andalucia. 
48 HOURS OF SNOW AND SAND IN SIERRA NEVADA AND COSTA TROPICAL 
The ski resort of Sierra Nevada and the beautiful beaches of the Costa Tropical are just short drives away in opposite directions. From December until the end of April, weather permitting, you can have a first full day of winter sports surrounded by amazing scenery and a picture-perfect ski village. On the second day, head to the coast for a walk along the boardwalk and a seafood lunch right on the beach. Included here is a visit to one of the most beautiful villages in Spain, with winding streets and artisanal crafts shops. This two-day tour includes roundtrip transfers and a professional guide. Ski equipment rentals, lift passes and lessons can be arranged in advance at extra cost.