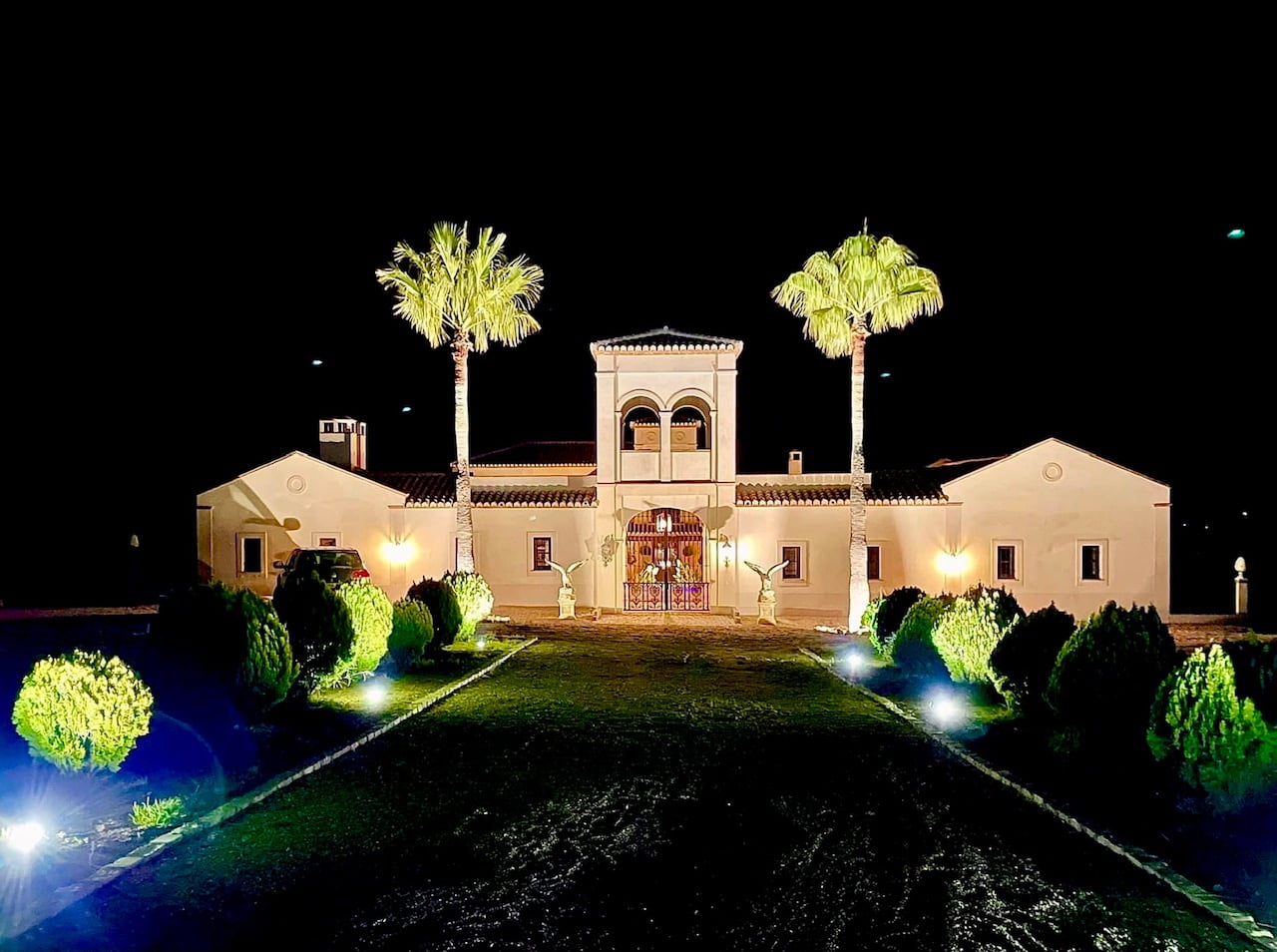 La Esperanza is a magnificent hacienda in the Spanish Mission style set on 4.5 hectares of private flower gardens and forests of organic fruit trees and almond trees. It has a grand courtyard inspired by the Alhambra surrounded by the main residence, a guest wing, and an events hall.
There are six ensuite bedrooms including a master suite in the main residence and five bedrooms in the guest wing. The main residence is a complete home with its own living room, dining room and kitchen. The other guest rooms currently have access to a second living rooms and a guest kitchen. Each guest room has its own independent entrance, making it the ideal retreat for friends or families.
Only 35 minutes from Granada and 90 minutes from Malaga, this fully serviced holiday rental villa has a housekeeping team, a private chef and sommelier, a masseuse and acupuncturist on call.
YOUR OWN PRIVATE HACIENDA IN ANDALUCIA
Guests will enjoy this 45,000 square meter private hacienda, full of walking trails amidst cultivated gardens, flowering bushes, fruit trees and pine trees. The pine trees ensure that the estate is green and lush all year-round. Fireplaces, seating areas, and outdoor lounge chairs are set up all around the property for those who wish to read, write, paint, meditate or practice yoga.
Guests will enjoy spending time in their own private paradise at the edge of one of Spain's largest national parks. The hotel also has a heated infinity pool with 180 degree views of the surrounding hills.
THE SUITES
In addition, the hotel has two special suites in the main house. The grand suite LA FELIZ offers majestic 180-degree views of the Lecrin Valley and snow capped Sierra Nevada mountains in the winter from its main terrace and it also has a private terrace looking onto the courtyard.
It has its own dressing room and bathroom with a view. Double doors open onto a Juliet balcony overlooking a walled garden. This suite is located in the main house so guests have their own living room, dining room and kitchen.
Meanwhile, the junior suite LA MAJESTUOSA is an ensuite double bedroom with its own sitting room and library, and direct access to the courtyard. 
THE ROOMS
The hotel also has three double rooms and one twin room in the guest wing of the property, all ensuite. These have private patios overlooking the Rio Albunuelos Valley and direct access to the central courtyard. Each is designed in a distinct Andalucian style, with traditional archways, and one room has been designed for disabled access.
---
ENJOY OUR PROMOTIONAL RATE NOW
WITH A GENEROUS CANCELLATION POLICY FOR COVID19
---
OPTIONAL ACTIVITIES AT LA ESPERANZA
The villa manager can also arrange on an optional basis the following:
Private guided tours of Granada
Private guided tours of the white hill towns of the Lecrin Valley
Riding experiences in the countryside on fine Andalucian horses
Riding lessons at nearby schools
---
CLICK HERE TO CONTACT LA ESPERANZA
---
OTHER VILLA SERVICES
The following can also be arranged at the villa for weekly or monthly rentals:
Spanish language lessons
Spanish cooking lessons
Wine appreciation classes
Flamenco lessons
Yoga and meditation sessions
Acupuncture and Traditional Chinese Medicine sessions
Qigong sessions
NEARBY ATTRACTIONS
Granada (35 minutes)
Malaga (90 minutes)
The famous white hill towns of the Lecrin Valley including Albuñuelas, Chite, Durcal and Lecrin
Skiing in the Sierra Nevada mountains
The wide beaches of La Herradura, Playa la Rijana, Playa de Velilla and Playa de la Guardia
Santa Clara Golf Club
Granada Golf Club
Los Moriscos Club de Golf
A.D.E. La Laguna Riding Center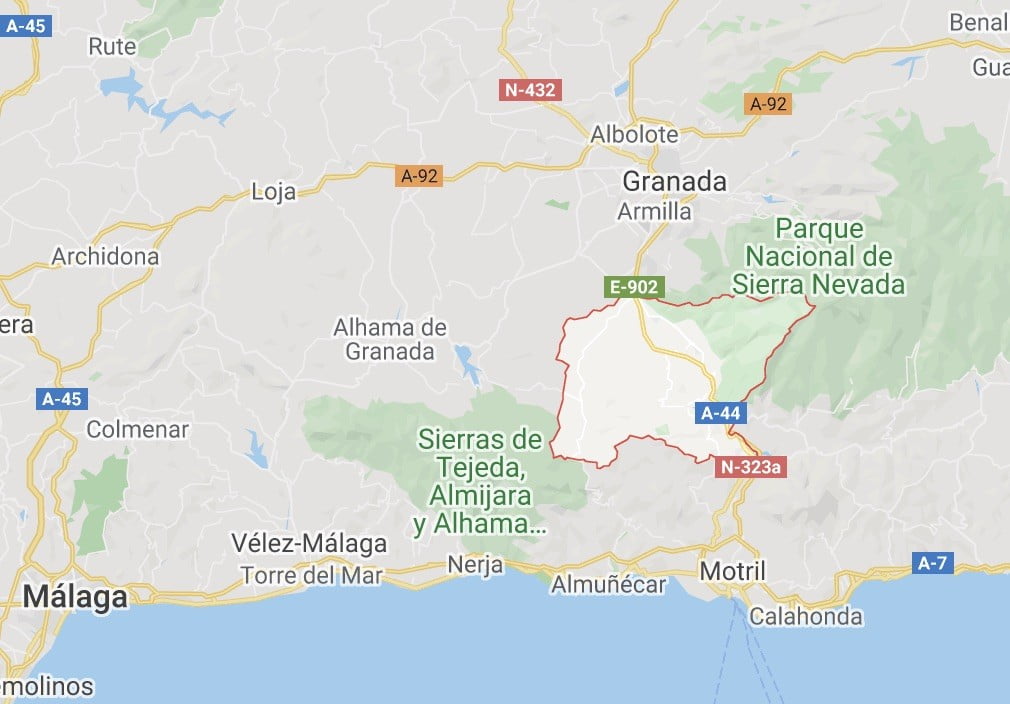 OTHER AMENITIES AT LA ESPERANZA
Underfloor heating and radiator heating in the winter.
Fast broadband internet throughout the property.
Streaming of international television via the internet and UK Sky viewing via satellite.
Double glazing throughout for sound and cold.
Two beautifully fitted kitchens in the Andalucian style.
Comments